Mimi Furuya, Cello
Sakiko Furuya, Piano
Harumi Furuya, Violin
"Very talented ladies and
deserve universal recognition"
– Joan Fontaine
"Beautiful performances"
– Rhonda Fleming
"So proficient"
– Olivia de Havilland
"Mendelssohn is your best friend"
– Harvey Sontag
"All the success in your performances"
– Alicia De Larrocha
"Superior talent"
– György Sándor
"We appreciate you thinking of the President in your plans and we wish you all the best"
– Barack Obama
The White House, phone call
"The President and I are so grateful for your wonderful performance"
– First Lady Michelle Obama
The White House
"The President is very eager to transmit to you all his wishes for your future career"
– Jacques Chirac
"You should pay $3000 to see these three. Amazing talent."
– Debbie Nigro, The Debbie Nigro Show
"Their fans include Kirk Douglas, Joan Fontaine, Lauren Bacall, Hayley Mills...as well as King Don Juan Carlos of Spain, former President of France Jacques Chirac and the governors of New York and New Jersey"
– Nyack News & Views
"Absolutely breathtaking"
– Hezi Aris, Westchester on the Level
more
| | |
| --- | --- |
| | |
Click Here for CONCERTS
The Furuya Sisters performed at The White House for Holiday Performance 2015 on Dec. 12, 2015 Saturday. They performed Bach, Chopin, Mozart, Tchaikovsky, Saint-Saens, Mendelssohn, and The Star-Spangled Banner on the piano, violin, and cello in the Grand Foyer at The White House. See pictures
"The President and I are so grateful for your wonderful performance."
- First Lady Michelle Obama
(January 8, 2016)
NEXT PERFORMANCE:
Furuya Sisters' Student Concert Feb. 5, 2017 Sun 1pm at
Steinway Hall, New York City - 1133 Avenue of the Americas
(6th Ave. betw. W.43rd & W.44th Streets) FREE & Open to Public featuring music by Bach, Beethoven, Saint-Saëns, Tchaikovsky, Rachmaninoff, and others written for piano, violin, cello, & guitar.

Next Saturday's Church Justice Gala in Dobbs Ferry, NY:
THIS EVENT HAS BEEN POSTPONED!
Furuya Sisters play favorite selections, including Mendelssohn, Ravel, Don Giovanni, Swan Lake, and Stardust!
Click Here
MEMBERSHIP PROGRAM:
Become a Member of The Furuya Sisters Concert Series 2016! Benefits include free concert tickets. Click Here to JOIN NOW!
IN THE PRESS:
The Furuya Sisters were special guests on HAN Network TV
Arts & Leisure Show on Jan. 7, 2015 at 2pm - CLICK HERE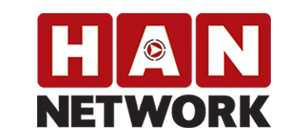 Click Here for photo feature in The New York Times (12/20/2015)
Click Here to read concert review on Times Herald-Record for the Grand Montgomery Chamber Music Series 2015-16 Season Opening Concert!


The Sisters were on Robert Sherman's radio show "Speaking of Music" on WVOX-AM1460 on Oct. 27, 2015 Tues 2pm-3pm! Thank you for everyone around the country for listening in and for those who called in with a comment or a question during the hour!
To listen to the hour-long radio show, click on:
PART 1: 2pm - 2:30pm and PART 2: 2:30pm - 3pm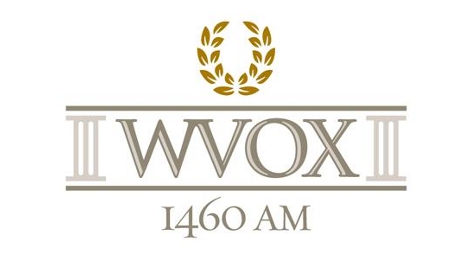 CLICK HERE to watch The Furuya Sisters on TV News 12!

CLICK HERE to listen to The Furuya Sisters, guests
on The Debbie Nigro Show on May 14, 2015!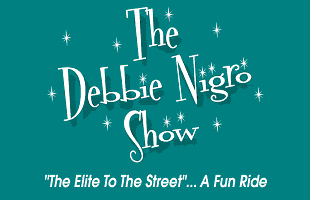 For more news & press, see Concerts Page
NEW RELEASES:
Furuya Sisters LIVE at STEINWAY HALL DVD & CD
Click Here for DVD. Click Here for CD. Released Mar 7, 2015.
The Furuya Sisters have performed in the great concert halls of the United States and Europe: Carnegie Hall (NY), C. Michael Paul Hall and Alice Tully Hall at Lincoln Center (NY), Dvorak Hall (Prague), Liszt Academy (Budapest), Royal British Legion (Cambridge), Westminster Abbey (London), The United Nations (NY), Chopin's House (Valldemosa, Spain), Morse Recital Hall (NY), Wiener Saal and Lehrerhaus (Austria), Chopin Kosciuszko Foundation (NY), Lehman Hall at Harvard University (Cambridge, MA), Kilbourn Hall (Rochester, NY), Stanford University's Dinkelspiel Auditorium (CA), De Lamar Mansion (NY), and Steinway Hall (NY).

The three talented Furuya Sisters — cellist Mimi, pianist Sakiko, and violinist Harumi — were each a child prodigy, with Harumi beginning her studies at age 2, and Mimi and Sakiko making their respective debuts at age 8. Their original compositions have been performed many times at Juilliard.

All graduates of the Juilliard School, the Furuya Sisters have gone on to further studies at universities such as the Eastman School of Music, the Robert Schumann Hochschule in Duesseldorf, Germany, the Mozarteum and the University of Salzburg in Austria, Harvard University, Sciences Po Paris, Humboldt University, and University of Cambridge.

Mimi, Sakiko & Harumi Furuya are descendants of Baron Kijuro Shidehara, the 44th Prime Minister of Japan in the immediate postwar period.

The Furuya Sisters performed at The White House for Holiday Performance 2015 on Dec. 12, 2015 Saturday. First Lady Michelle Obama wrote in the official thank-you letter to the Furuya Sisters: "The President and I are so grateful for your wonderful performance."